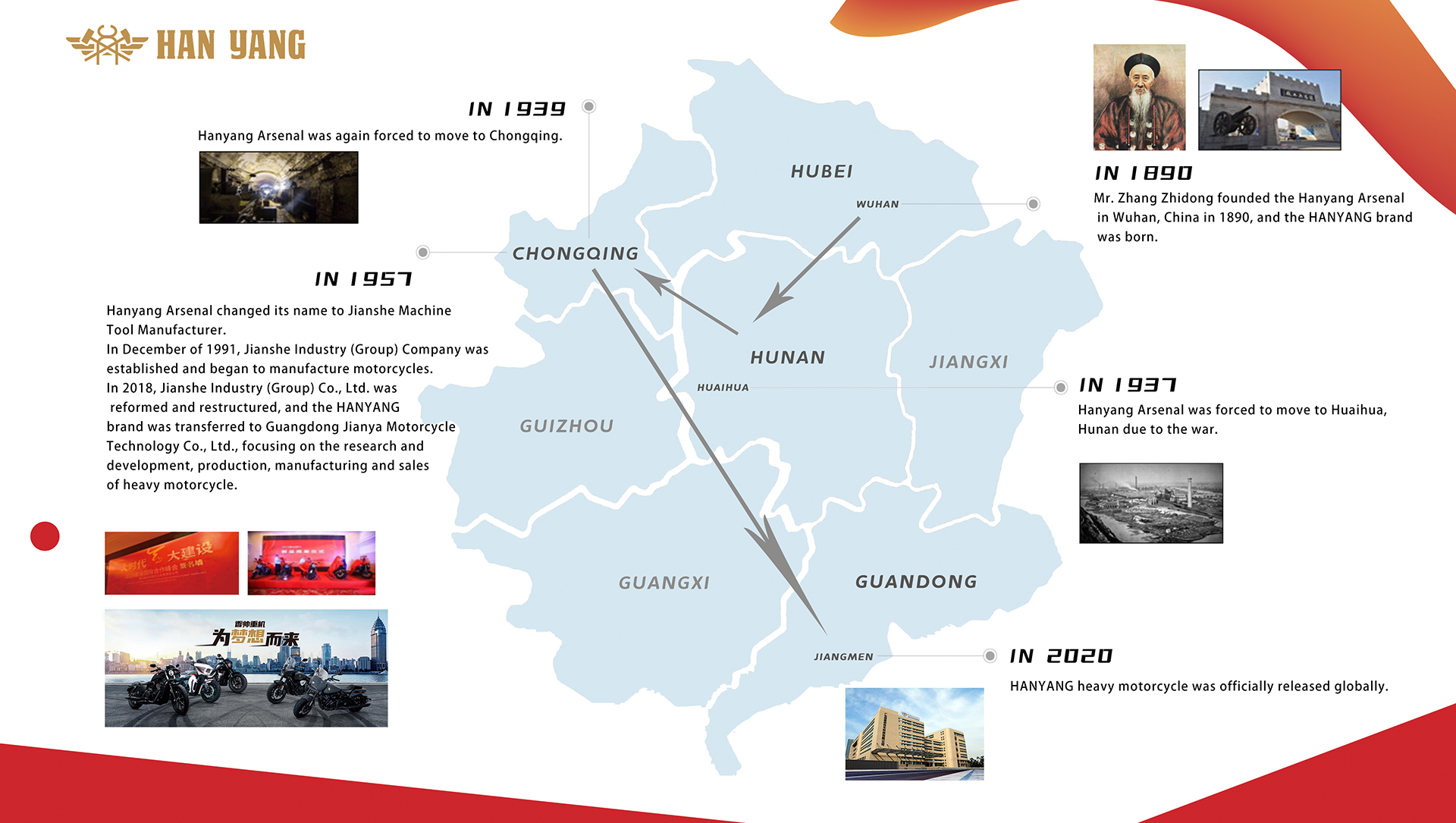 1.Mr. Zhang Zhidong founded the Hanyang Arsenal in Wuhan, China in 1890, and the HANYANG brand was born.
2.In 1937, Hanyang Arsenal was forced to move to Huaihua, Hunan due to the war.
3.In 1939, Hanyang Arsenal was again forced to move to Chongqing.
4.In 1957, Hanyang Arsenal changed its name to Jianshe Machine Tool Manufacturer.
5.In December of 1991, Jianshe Industry (Group) Company was established and began to manufacture motorcycles.
6.In 2018, Jianshe Industry (Group) Co., Ltd. was reformed and restructured, and the HANYANG brand was transferred to Guangdong Jianya Motorcycle Technology Co., Ltd., focusing on the research and development, production, manufacturing and sales of heavy motorcycle.
7.In September of 2019, HANYANG heavy motorcycle was officially released globally.